New HRC Racing 68123MG Servo
Thursday, Dec 13, 2018 10:32am
By Tyler Hooks
LiveRC.com
Press release from HRC Distribution:
blog.hrcdistribution.com
HRC Racing introduces the all-new 68123MG ULTRA HIGH TORQUE (23 kg/cm), analog, metal gear, double ball raced servo.
This servo has been especially designed for the use in Crawler and Road Trucks as well as construction vehicles and is able to provide you entire satisfaction on many other usage.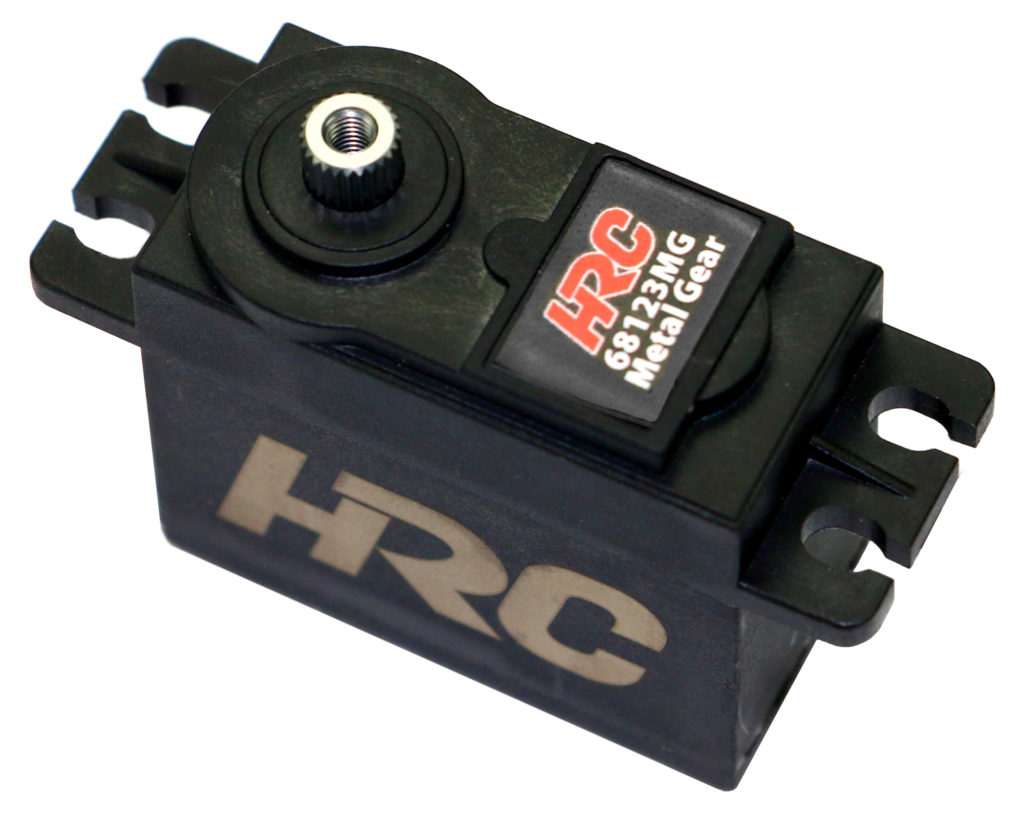 An analog servo is usually better suited for static work (holding, standing) than a digitally controlled servo. The HRC 68123MG is also designed to be very resistant (hard shocks, accidents) and therefore a very good alternative for R/C beginners.
Metal Gear, Double Ball Bearings, Heavy Duty servo horns, Heavy Duty servo cable… so many items that cost usually the double of the HRC 68123MG price !
Technical Datas:
Voltage: 4.8 ~ 6.0 Volts
Signal type: Analog
Bearings: Double Ball Bearings
Gear: Metal Gear
Torque: 20.5kg/cm @ 4.8V // 23kg/cm @ 6.0V
Speed: 0.16s/60° @ 4.8V // 0.14s/60° @ 6.0V
Dimensions: 40.5 x 38 x 20.2mm
Case: Nylon Fiber
Cable: 22AWG Heavy Duty
Connector: JR Plug
HRC68123MG – Analog Servo 23kg/cm – Metal Gear – Waterproof – Double Ball Bearing