Janssen wins Dutch National Title
Tuesday, Aug 28, 2018 11:13am
By Tyler Hooks
LiveRC.com
Press release from HRC Distribution:
blog.hrcdistribution.com
The 19 and 20 august was the fifth round of Dutch Nationals, at Utrecht. Rob Janssen was there to add a new title to his racing career, and accomplished this mission with a win !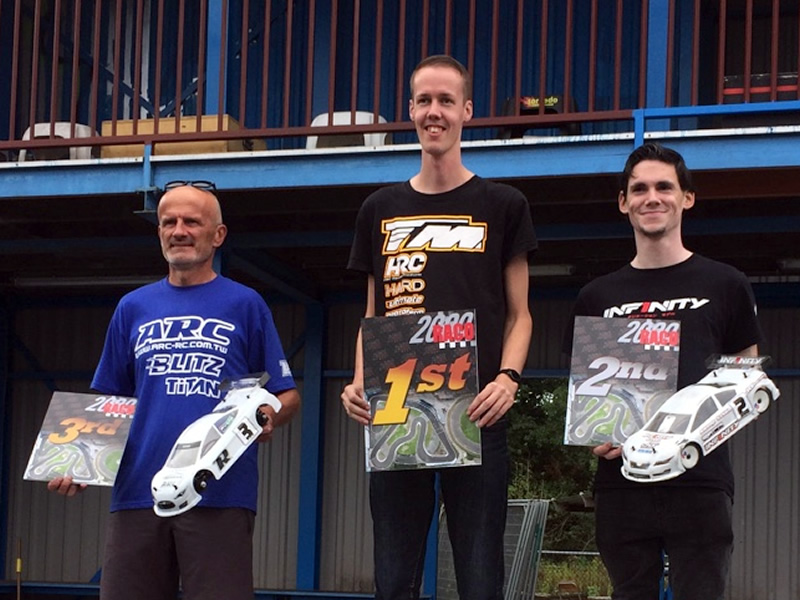 Rob made two TQ runs to set the pole position, and wins this 5th round of Dutch Nationals, to obtain his FOURTH National Title in a row with Team Magic !!
As usual, the Rob's teammates, Richard and Ronald Arts, also made a great result with the 5th and 6th position in the A-main.
Original report from Rob Janssen:
Last weekend we had our 5th race of our 6 race long nationals championship. This was the weekend where it was possible for me to secure the Stock Nationals Title.
As there was new asphalt on the track it would be a challenging weekend as for sure on Saturday the traction was very low. As more guys came on the track it became a little better and better every hour.
End of Saturday, it was possible to do some "normal" laps and try some set-up changes and really feel the improvements (or not ). I was going home confident as I felt the car was handling well compared to the other stock drivers on the track. It was easy to do some good laps for a 7 minute heat.
Sunday morning I went out quick to feel how the traction was on the track. It was a lot better than Saturday. So this, combined with some fresh tires, must be a good day. I won Q1 and Q2 in front of former F1 ETS A-finalist Jitse Miedema. With 2 out of 3 to count the TQ was secured. When looking at the times it was Jitse who was doing some good laps in the beginning but my times were more consistent during the 7 minute run.
In first final, Jitse stayed close a few laps. But after 2 minutes the gap became bigger and I was able to "cruise" it to victory. The second final there was some more sun on the track and conditions changed. It was Jitse who had the most benefit of this as for now he was able to stay close to me the whole final. I did need to defend the entire final and sometimes we were door to door true some corners. I won with a tenth of a second difference. That shows how close the 7 minute run was. With 2 out of 3 to count the day victory was secured.
With these 2 runs I also secured the Nationals Stock Champion Title for this year as nobody is able to pass me in the standings during the last race in a few weeks. At the end I gave my transmitter to some other guys and let them do some laps with my car. They were really impressed by it's handling and were a bit jealous !
Again I was really happy with the performance of the TM car and would really like to thank you and Team Magic for making it possible to win another title !